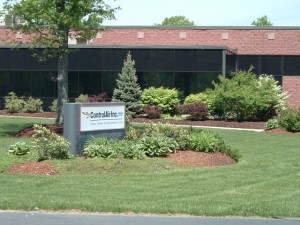 At P & L Landscaping, LLC, you will find one-stop shopping for all of your condominium and commercial landscaping needs. You can count on us for installing new lawns, irrigation systems, walls and walkways, mowing, pruning, spring and fall cleanups, and snow management. When choosing your landscape and snow management company, please keep in mind that we will exceed your expectations by providing quality work at a price that fits your needs and budget.
Responsiveness:
It has always been one of our strengths. You will have quick and easy access to a knowledgeable account manager who will take the time to get to know you and your properties and coordinate timely and proactive service throughout the year. For those times when you need immediate service, we have 24/7 emergency service available. Whether it is lawn maintenance or snow management, we provide thorough and reliable service when it's needed.
Dedication:
A dedicated account manager will be your one point of contact. This person will always be available and is responsible for getting your work done correctly and on time.
Professionalism:
We put great effort into having the most professional landscaping staff, both in the field and in the office. During regular business hours, you will always reach a live person on the phone. We focus on customer service and make sure all of our customers receive the best possible care and courteousness.
Cost Effectiveness:
As we continue to grow, we focus on cost- and labor-saving measures including upgrading our equipment. In turn, these savings are passed onto you.
Expertise:
Our staff has been thoroughly trained to meet your needs promptly and with care. From snow plows, pushers and excavation equipment, to mulch blowers, hydro-seeders and leaf vacuums, we have the tools, expertise and experience needed to complete the job right the first time.
Certifications:
We are one of only three organizations in New Hampshire that have achieved the Snow & Ice Management Association's Certification for Snow Professionals. Our construction foremen are Massachusetts Certified Installers for walls and ICPI Certified for walks, patios and driveways. P & L Landscaping is also the only Certified "Aquascape" Contractor in New Hampshire for pond installation and maintenance.
Our offer:
We will develop a seasonal or a year-round contract that fits your budget and your needs. No one beats the quality of our work … in either landscape maintenance or construction.
Contact us today to set up an appointment with one of our extremely knowledgeable account managers.