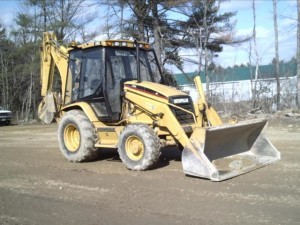 Whether you are a consumer or contractor, we have the equipment available for all of your small or large landscape projects. Some of our more popular rental items are:
Bark blowers
Hydro seeders
Backpack blowers
Bobcat & Skid steers
Power thatch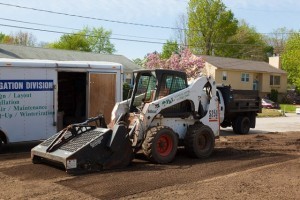 Equipment Rental Pricing
As a full-service landscaping company, we offer equipment rentals for your do-it-yourself projects. Pricing for equipment is based on an 8 hour day. Port-Port/Delivery charges apply.
Skid Steers
Cat 256C – $275/day
Cat 262C – $300/day
Bobcat 753 – $200/day
Bobcat S185 – $250/day
Bobcat S250 – $275/day
Trailer – $40
48" Pallet Forks – $45/day
Auger, Power Unit (bits extra) – $95/day
12″ Auger – $25/day
36″ Auger – $50/day
Power Rake – $175/day
Delivery/Pickup – $50/each way
Bark Blower
$600/day
$115/hour with operator
$2,750/week (paid in advance)
Pipe Puller
Ditch Witch – $250/day; $140/half day
Air Compressor
185 CFM Diesel (Towable) – $100/day; $60/half day
3⁄4" x 50' Air Hose – $10/day; $5/half day
Power Tools
Cut-off Saw – $75/day plus blade
Wet Saw – $50/day plus blade
Compactor WP1550 (small) – $80/day
Compactor (large) – $100/day
Slice Seeder – $80/day
Power Thatcher – $65/day
Backpack Blower – $50/day
3-Wheel Blower – $70/day
Electric Jack Hammer – $65/day
Lawn Edger – $40/day
Over Seeder – $75/day
Sod Cutter – $95/day
Aerator – $85/day
Hydro Seeder – inquire for rates
Equipment Rental w/Operator
Cat 416 Backhoe – $90/hour (Min. 4 hours – $360)
Truck Rental w/Operator
F-550 – $60/hour
F-650 – $65/hour
F-750 – $70/hour
Download and print our Equipment Rental Price List.